Latest articles:
The Cholmondeley Bugattis
Ard op de Weegh: The fate of the sleeping beauties
My encounter with Ralph Lauren
The eight masterpieces of Corsica
Compassion or crime?
From Aerolithe to EXK 6
First ride in a vintage Bugatti
Your news here? Mail me!
[22 Jun 11]

::

Bugatti Galibier --> Bugatti Royale?

Rumours exist that production of the new Bugatti will start end of this year. Also, the name of the new car, now known as Galibier, will be changed to:

Bugatti Royale

I am sure this will be subject to much debate...
[22 Jun 11]

::

Bugatti type 51 at the Brouwers Boulevard Sprint.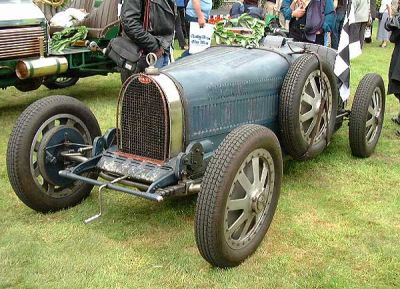 This weekend will see the Brouwers Boulevard Sprint in Deventer, the Netherlands.

Some nice cars will show, like a Bugatti type 51, a Alvis (Speed 20, Speed 25, 1270), Talbot (105, Lago), Veritas (Meteor Monoposto, RS 2000), Riley (TT Sprite), Porsche (356) and De Tomaso (Pantera).

Presentation is by Bert van den Dool, which makes for highly enthusiastic entertainment.

26th of June, 2011, city centre of Deventer, Netherlands.

EDIT 26-06-2011
During a practice run, one of the competitors, driving a DeTomaso Pantera, lost control, ending in a watching crowd of competitors. 5 people got seriously injured, and were airlifted to nearby hospitals. It is said that one of the injured is Bert van den Dool, presenter of many car related activities, among them this sprint, and the sprint at Het Loo.

Let us hope this accident will not lead to the disappearance of this kind of events, although it is questionable whether Deventer will see another of these events, as this was the first edition, therefore a try-out, which sadly went terribly wrong.

Source:
www.telegraaf.nl
www.nu.nl
(both with videos)

EDIT 27-06-2011:
During the night one of the victims passed away. A real drama.
[09 Jun 11]

::

Racing report of 37265 by Andrew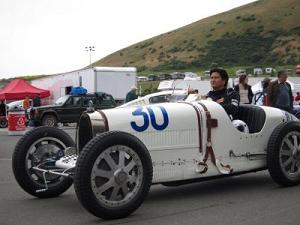 Just participated in the Sonoma Historic Motorsports Reunion on June 5, 2011 at Infineon Raceway in Sonoma, California with 37265.

You can see a video of the race at: http://vimeo.com/24844380 and the practice sessions in the rain at http://vimeo.com/24664153, and in the dry at http://vimeo.com/24634075

Here is a brief recap of the race:
Started in 7th place. There were 4 other Bugattis in the field with T35B (Bill Lyons) starting in 8th, T39A (Charlie Shalvoy) starting in 9th, T35B (Mike Gertner) and T57 (Mike Cleary) starting further back.
[05 Jan 11]

::

New Galibier a pimped Audi? Green technology?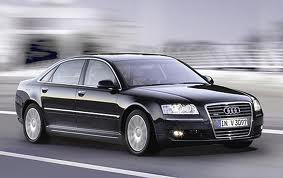 The new Bugatti Galibier, which first was promised to be a complete new car, not sharing platform or any other part with other VW brand cars, soon became a car based on the Bentley Mulsanne. (see previous news postings).

Now rumours are spread that the new Galibier will be based on the Audi A8, another step down the ladder.

Another rumour, fitting in the first one, is that the car will get "green" technology, to make it more accepted in the expected customer base.

Can these rumours be true? The current customer base seemingly does not care about green, they care about pumping as much fuel as possible through their Veyron engines. Also, with expected number of cars to be produced, it should be possible to attract customers with the same attitude. Not green, but ultimate power, and ultimate bragging factor.

If we extract the recent rumours, will we all be driving electric powered, VW Polo based Bugattis in 2020?
[23 Nov 10]

::

Stolen Bugatti type 43 of Michel Dovaz surfaces (or not?)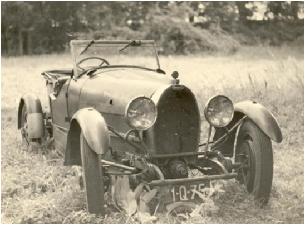 Last week was a busy week for many Bugattistes. This started with an article on a Bugatti type 43 in Retroviseur. This Bugatti was soon to be auctioned, actually this will happen next saturday.



The article stated that this Bugatti was once owned by Michel Dovaz. Until last week no-one took notice of this statement, until Kees Jansen (BCN) asked Ard op de Weegh (Sleeping Beauties) how many Bugatti type 43 cars Mr. Dovaz owned. Dovaz owned only one single type 43, and it got stolen in 1975, never to be seen again.



So this car that was to be auctioned off, would be the stolen Dovaz Bugatti! But as with all Bugatti related matters, things are not that simple. It took the group of friends a couple of days to surface all available documentation on this car, and draw conclusions.<br><br>

Curious on what they found? Check the Bugattibuilder.com forum, for background information and an article by Ard op de Weegh.

Direct link to the Dovaz T43 thread.
[06 May 10]

::

Next Bugatti has 1200 HP
According to Piech, who claims he has driven the "new Veyron" already, the next version has 1200 HP.

If this is true, this tells us 2 things:

-there will be a new series of Bugatti Veyron (1200 HP)
this would explain why the Bugatti Galibier would be built in a seperate, to be built atelier.
-there is already a prototype.
This would explain the photos that were shown on the forum, of a Veyron with lots of added sensors.

See: The Bugatti Forum
and for possible pictures of the prototype:
Forum topic
[06 May 10]

::

Williamson Bugatti Atlantic sold for 30+ Million USD to Peter Mullin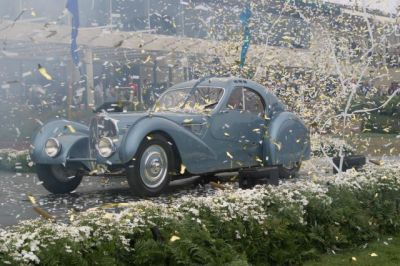 The Bugatti Atlantic of the late Peter Williamson is confirmed to have been sold in a private transactio to Peter Mullin, owner of the Mullin Museum in California.

An exact figure has not been given, but it is stated that this is between 30 and 40 million dollar. This makes this stunning car the most expensive car in the world.

The Williamson Atlantic is one of 3 surviving Atlantics. Experts are not sure on the amount of Bugatti Atlantics built, figures range from 4 to 6. This, however, is food for continuous debate. Without doubt the Williamson Atlantic is the most original car, as it has not seen any major mishaps in its history.

For more information see:

-this posting on the Bugattibuilder.com forum
-this perfect article by Johan Buchner on the 5 Bugatti Atlantics